TIPS FOR
CHOOSING A DOMAIN NAME
The web is a vast space full of opportunity and you need to resonate within it. Crucial to your sites success is the right name on the internet. What should you think about when choosing the right domain name?
How can your identity be noticed?
Your domain name should be as short as possible

It should be easy to pronounce

Be a brand, not just a label

When people see it, it should be intuitive. Be memorable.

.com will always be king, but there are so many gTLDs that you can benefit from

Act fast. Register your perfect name now!
Atelier Hosting is an official .fi domain name broker that registers and manages .Fi domains for you.
Who can register a .fi domain?
.Fi domain registration has no restrictions, regardless of nationality, age or place of residence. Anyone can register a .fi domain.
However, the domain name must not infringe protected names in Finland or trademarks in
force in the EU.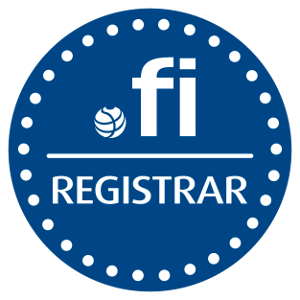 JOIN US AT ATELIER HOSTING &
GET A FREE DOMAIN NAME
Sign up for free guides and tips to propel your online business.
We'll throw in a free domain name to get you started.
Free domain name offer redeemable against a maximum value of 25€.