Choose from over 400 domains available today
GET THE BEST
WHY CHOOSE ATELIER HOSTING?
All our managed WordPress hosting plans are optimised for speed with unique performance tweaks.
Atelier Hosting use the same infrastructure you do so you'll only get the best.
We don't do Web Hotels. Old fashions don't belong in our modern digital life.
Atelier Hosting is a boutique, catering to your needs, not ours.
Tailored for agencies, creatives, entrepreneurs and businesses.
WordPress at LiteSpeed
We are addicted to speed. We have optimised every package to take advantage of the LiteSpeed servers we use, superior database speed with Maria DB, custom caching, SSD drives and HTTP/2 as standard.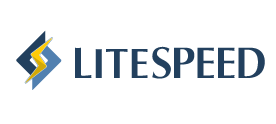 CloudFlare Partner
As a CloudFlare Certified Partner, we provide their CDN solution for free out of the box, to help protect and accelerate your website. Sites load twice as fast and is protected from a range of online threats.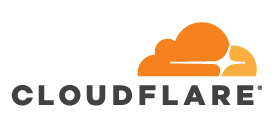 Free SSL With Every Plan
Every website needs to be secure and we fully support communities trying to make the web safe for everyone to use. That's why we automatically include an SSL certificate on all our domains for free, powered by Let's Encrypt SSL.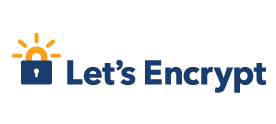 DISCOVER ENHANCED FEATURES
WORDPRESS HOSTING
YOUR WAY
SSD Drives
Faster drives means driving more traffic to your site and faster access for users
Server-Side Caching
Plug-ins work but we've also optimised our servers to squeeze performance.
Free Migrations
Let us do all the heavy lifting when transferring over to us.
Scheduled Backups
Choose your own schedule with nightly, weekly or monthly backups
FREE SSL
Safeguard your site with our free SSL and secure you users data
Managed Updates
All plugin and WP updates are carried out for you so you don't have to worry about staying current
PROFESSIONALLY DESIGNED AND DEVLOPED
MANAGEDPRESS –
DESIGN Inc.
Web Design & Development
Professional design consultancy and development with an eye for detail and traffic generation
Optimisation
You benefit from our in-house team of marketing and search engine specialists
Custom Themes
Themes briefed by you and developed in-house using only best practice methods for WordPress
Fully Managed
All plans are fully managed by real people that care about your online needs
Online Shopping
E-Commerce packages developed just for the online shop market and speed optimised for your customer experience
24/7 Support
Individual support services available through email, chat and phone everyday.

Our online store plans are enhanced versions of the ManagedPress packages with the addition of WooCommerce implementation.
Starting at only €120/month
GET YOUR STORE ONLINE
TAILOR YOUR HOSTING
DIFFERENT HOSTING SOLUTIONS TO SUIT EVERY NEED
Freelancers
Atelier Hosting gets freelancers
Our Freelancer account gives you the ability to deliver your projects on services you can rely on, develop your client base, and grow your business into a small agency. We understand the freelancer mindset (Atelier Hosting was built by one) so we know what it takes to keep your clients happy. Get your Freelancer account now!
AgencyPress
Atelier Hosting grows with you and your success
If you manage more than 10+ clients, we'll provide you with an AgencyPress account that allows you to build your projects on our hosting platform. When the build is complete, we will provide their hosting and bill your client directly when the project goes live. No hassle for you, no fuss for your client, and everything managed through us.
Custom
Do you need a custom solution built for you?
If you manage hundreds of WordPress sites, have a super high traffic website or want to manage more than 30+ clients, let us build you the perfect WordPress solution for your needs. We'll create a custom plan for you that gives you full control with simple management tools. All the tech and support for you and your clients, with minimum fuss.
CONTACT USLooking for a different option? Talk to us about an annual subscription discount or an enterprise plan